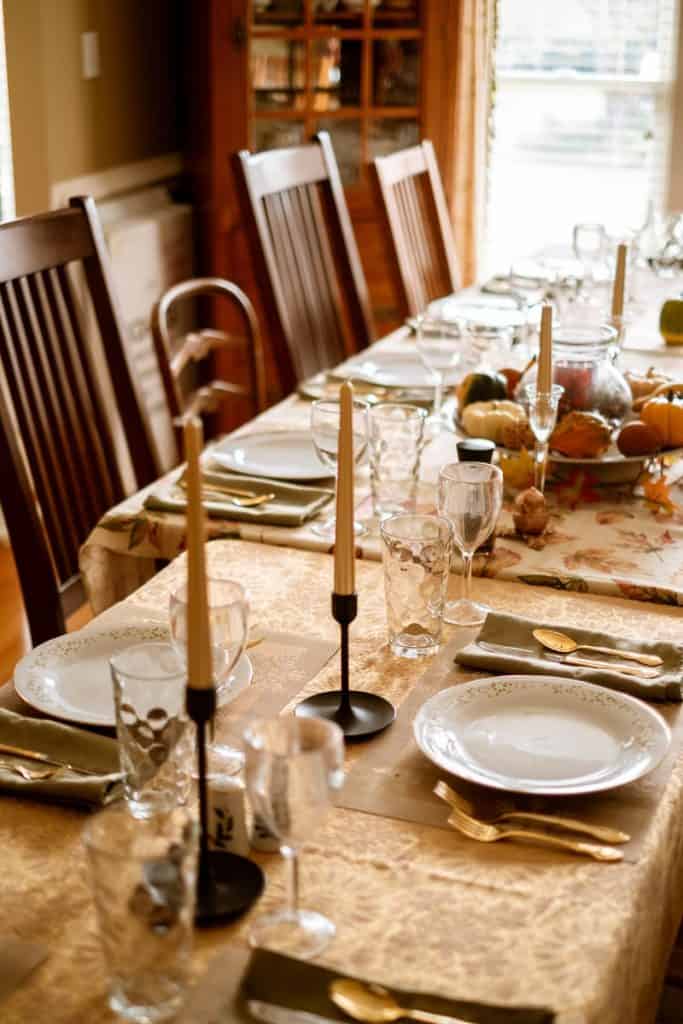 There I sat, thoughtless, blank, depleted of any idea for this column. It wasn't so much writer's block but more that the bathtub I call my brain was drained—no, more like it was stopped up, constipated by life's demands. What I needed was a little perspective, time away to grease those neural pathways.
I got some when I listened to a sermon from Blake Fine, a man too young to possess a weathered wisdom associated with crags and crevices gained from furrowed brows too oft repeated. Mr. Fine offered his sage perspective on the old glass half full/half empty sort of person. To everyone with ears listening, he reminded them how important gratitude is. It was a fine sermon.
His sermon served its purpose as a prelude while the Cheatham clan made preparation to travel up on the mountain to Monteagle, Tennessee to gather for Thanksgiving. Boo, with earnest diligence, made her sage dressing, sweet potato casserole and stuffed celery. My daughter and her husband readied the only reason for excitement by bringing our grandchildren. My youngest and her boyfriend also graced us. Not to forget my sister and my niece were in attendance to provide their presence and conversation with gravitational pull toward family memories that either lean toward good feeling or best forgotten. Missing this year, my son and daughter-in-law held court in Richmond, Indiana. Up there it's stuffing, not dressing.
Home is better than renting a house, but I felt at home when I discovered the owners had a subscription to Southern Living. This is what our family was doing—living southern and thankful for it. This meant conversation began with a congenial charm and took a predictable course through religion, politics, and bathroom humor and Aunt Dot's idiosyncrasies.
I mentioned perspective, something a good Southerner gains at birth and shares it part and parcel because it goes along with gathering. Gray hair allows me to understand there is a rhythm to gathering—food, conversation, personality, undercurrents of differences and past forgiveness, all sanctified by nostalgia not always for better but different times. Next year will be a different time and if this house adds a subscription to Garden and Gun, I'm coming back.
Seems to me worship contains a similar rhythm. Like family, worshippers don't always get along or agree, but come together recognizing only God can make this mess work. Covid has wrecked this rhythm. I'm ready to gather again, ready to see my brethren in church. If we are encouraged to seek God's presence in our life, the least we could do is give him ours. I know practical folks remain cautious and that's OK. But I need a good sermon, a good hymn, and fellowship. I need to be on my knees in both the figurative and literal sense. Worship does this. Family gathering does, too. I need the perspective, God's way of letting me see.
Next year is a different time. This is next year. I'm a half full guy.